Patagonia Clothing in Peoria IL
Blue Boutique Carries Patagonia Clothing in Peoria IL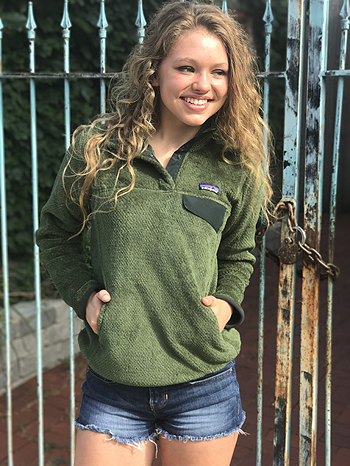 If you are an active individual and love to hike, fish, paddle or run, Patagonia clothing in Peoria IL probably appeals to you greatly. And if you love Patagonia clothing, you'll love the fact that Blue Boutique carries this line of activewear in our two local stores. Patagonia's mission is to "Build the best product, cause no unnecessary harm, use business to inspire and implement solutions to the environmental crisis." We love that mission and embody every word in our offerings. Patagonia started out as a small company making tools for climbers. Today, they are world renowned for their activewear specifically designed for Alpinism: skiing, snowboarding, surfing, fly fishing, paddling and trail running.
Simple Yet Versatile Clothing
The company's values are reflected in the clothing and supplies they make. Product design is based on minimalist styles, simplicity and utility. While Patagonia sells everything from backpacks to sleeping bags to water bottles, here at Blue Boutique, we concentrate on women's clothing. Come check out what we offer from Patagonia, such as Micro ¼ Zip Microfleece Pullovers. You get the warmth without the bulk thanks to stand up double fleece collar, raglan overlock stitch details and a clean finish. This quick-drying material falls to hip length, offering a stylish yet durable and rugged look you can take anywhere.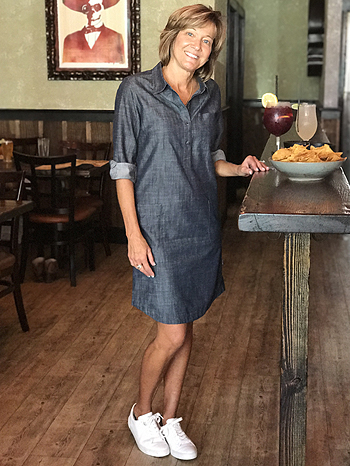 Blue Boutique is all about selling quality goods for the mindful soul. Here, you won't find typical retail store clothing, shoes and accessories. We do things a little differently, so you are sure to find something that speaks to you. From date night to Sunday brunch, we have the complete look you want thanks to eclectic, unique and inspiring finds.
Contact Blue Boutique for Patagonia Clothing in Peoria IL
To see our versatile collection of Patagonia clothing in person, come visit one of our two locations. Did you know that private shopping is available by appointment? Give us a call at 309-693-1300 or email us at contactblue@yahoo.com.