Lole Clothing in Peoria IL
Blue Boutique is Your Destination for Lole Clothing in Peoria IL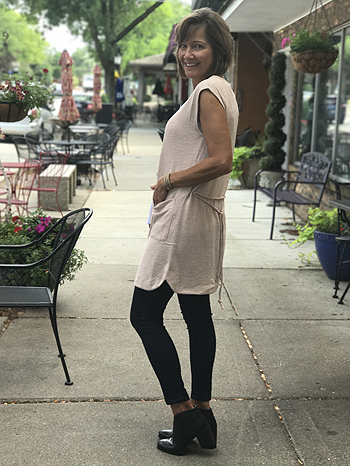 Wellness is a lifestyle: that's the driving force behind Lole's mission. We feel the same way here at Blue Boutique, which is why we are happy to stock our stores with Lole clothing in Peoria IL. We always choose brands to sell that align with our vision as well, and Lole is no different. They take a modern, mindful and meaningful approach to activewear based on feminine and fashion-forward designs. This clothing is never restrictive or cumbersome; rather, it's designed to move with you when you're on the go. Each garment is versatile and built to withstand high-performance lifestyles, all backed by a genuine concern for people, products and positive impact.
Lole Offerings
The underlying message Lole imparts is: Live Out Loud Every Day. From bold colors to fanciful patterns, we have what you need to create that perfect outing. Whether having lunch with the girls or heading away on a romantic weekend, choose Lole clothing at Blue Boutique. Here's a look at some of the offerings you can expect:
Tops (sports bras, tanks, long sleeve, short sleeve, hoodies)
Bottoms (leggings, yoga jeans, shorts, skirts, dresses)
Jackets and vests (running and training, rain, snowsports)
Swimwear (bikinis, one-piece)
Accessories (shoes, bags, scarves)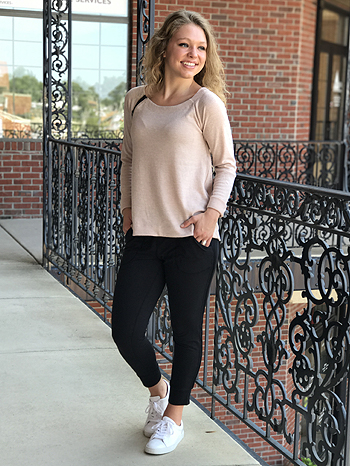 We put customer service first here at Blue Boutique. When you come in our doors, you can expect to be greeted by knowledgeable sales associates whose job it is to match you with the perfect outfits that work for YOU.
Contact Blue Boutique for Lole Clothing in Peoria IL
If you love Lole clothing in Peoria IL, you'll love our versatile and trendy selection. Visit one of two Blue Boutique locations to see these collections up close and personal. Private shopping is available by appointment only. For store hours or to book an appointment, contact us 309-693-1300 or email us at contactblue@yahoo.com.