For Trendy Frye Boots in Peoria IL, Come to Blue Boutique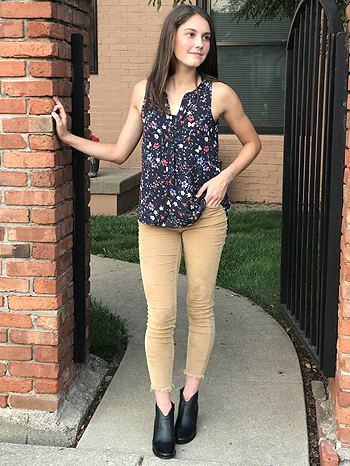 If you love boots, you'll love Frye boots. Good news: we carry this line of footwear here at Blue Boutique. And because the nearest Frye store is in Chicago, you'll appreciate the fact that you don't have to venture into the big city to get your boot fix. Frye has been a trusted shoe manufacturer since 1863. They offer so much more than boots, from heels to sandals to sneakers. But if you're craving boots, you're in luck. Head over to Blue Boutique to check out our wide assortment of Frye boots in Peoria IL, available in all styles, colors and materials.
A Unique Selection
When you visit us, our associates can help match you with the perfect look to complement any outfit or occasion. Whether you need boots for date night, girls' night or work, we have you covered. From knee-high boots to ankle-high boots, you are sure to find what you need in our Frye collection. Remember, we aren't your typical retail store for boots.
Here, we sell what you really want – something different than you will see in the malls. That's why so many women prefer Frye boots over other types. Frye has built a reputation over the years for hand-crafting high-quality fine leather boots for women. These iconic collections are available to you in our store for your convenience. From Harness to Engineer to Campus styles, choose from a variety of colors and fits.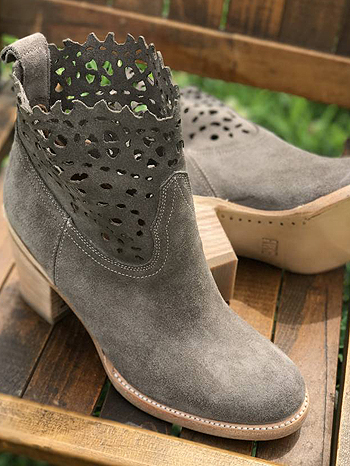 If you aren't quite sure how to get started, enlist the help of our personal stylists. We are trained to work with you to come up with the perfect look. Our mindset here at Blue Boutique is to serve others with the gifts we have been given. Krista Piper, our owner and operator, opened Blue Boutique in honor of her grandmother Julia Louise Bedinger many years ago. Today, we pride ourselves on offering the latest boots in the season's top styles. Plus, we have all the hats, jewelry, accessories and outfits you need to go with your new boots.
Contact Blue Boutique for Frye Boots in Peoria IL
To experience a wide range of Frye boots, styles and price points, come visit us at our Peoria location at 7424 N Orange Prairie Road. Private shopping is available by appointment. Call us at 309-693-1300 or email us at contactblue@yahoo.com.