Boutique LaSalle IL
We are the Boutique LaSalle IL Appreciates for Unique Choices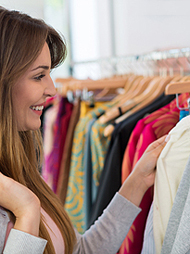 From date night to Sunday brunch, we have the complete look that will wow your friends. Blue Boutique, your one-stop-shop for the best prices and materials, offers quality goods for the mindful soul. In fact, we live by that motto. With us, you won't find boring retail store clothing, shoes and accessories that are all the same. We approach things a little differently. Our creations are eclectic, unique and inspiring. Visit us to see why we are the best boutique LaSalle IL wants to shop at. You will appreciate our prices, no-pressure environment and friendly associates. For your convenience, we have two stores not far from LaSalle: one in Peoria and one in Washington and we also happily serve Galesburg, Champaign and Springfield.
Our Focus in LaSalle
We take customer service and our devotion to our shoppers very seriously. When you shop with us, you get real value and honesty. We are proud of our team that provides honest feedback and quality goods to help our customers find the perfect gift or outfit. Whether you need a whole new look for yourself or a loved one, let us help.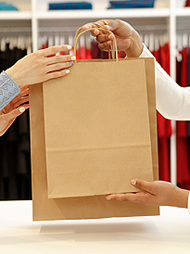 We believe in a few things: kindness is king, love rules and focusing on the good is the rule. Because no two styles are the same, we want to help find your unique qualities and let them shine through fashion. Are you hesitant about what your style is in the first place? No worries. We offer personalized stylist services to help every step of the way. From New Arrivals to Our Favorite Looks, come browse our online gallery or stop by and see what we have.
Contact Our Boutique in LaSalle IL
We encourage you to visit one of our two locations: 7424 N Orange Prairie Road in Peoria and 109 Washington Square in Washington IL. Private shopping is available by appointment. Give us a call at 309-693-1300 or email us at contactblue@yahoo.com.